We received adorable sweatshirts as a Christmas present, but the sweatshirts didn't fit great. Ryan looked like he was wearing an oversized halter top with ¾-length arms, and I looked like I was wearing a too-small dress. Obviously, I needed to save the design and put it on something we could wear! Here's what I did.
Fabric & Pattern(s)
I used our standard t-shirt pattern and tested fit in a cheap fleece first. Our new sweatshirts were made from organic cotton sweatshirting and organic cotton rib from the Fabric Store.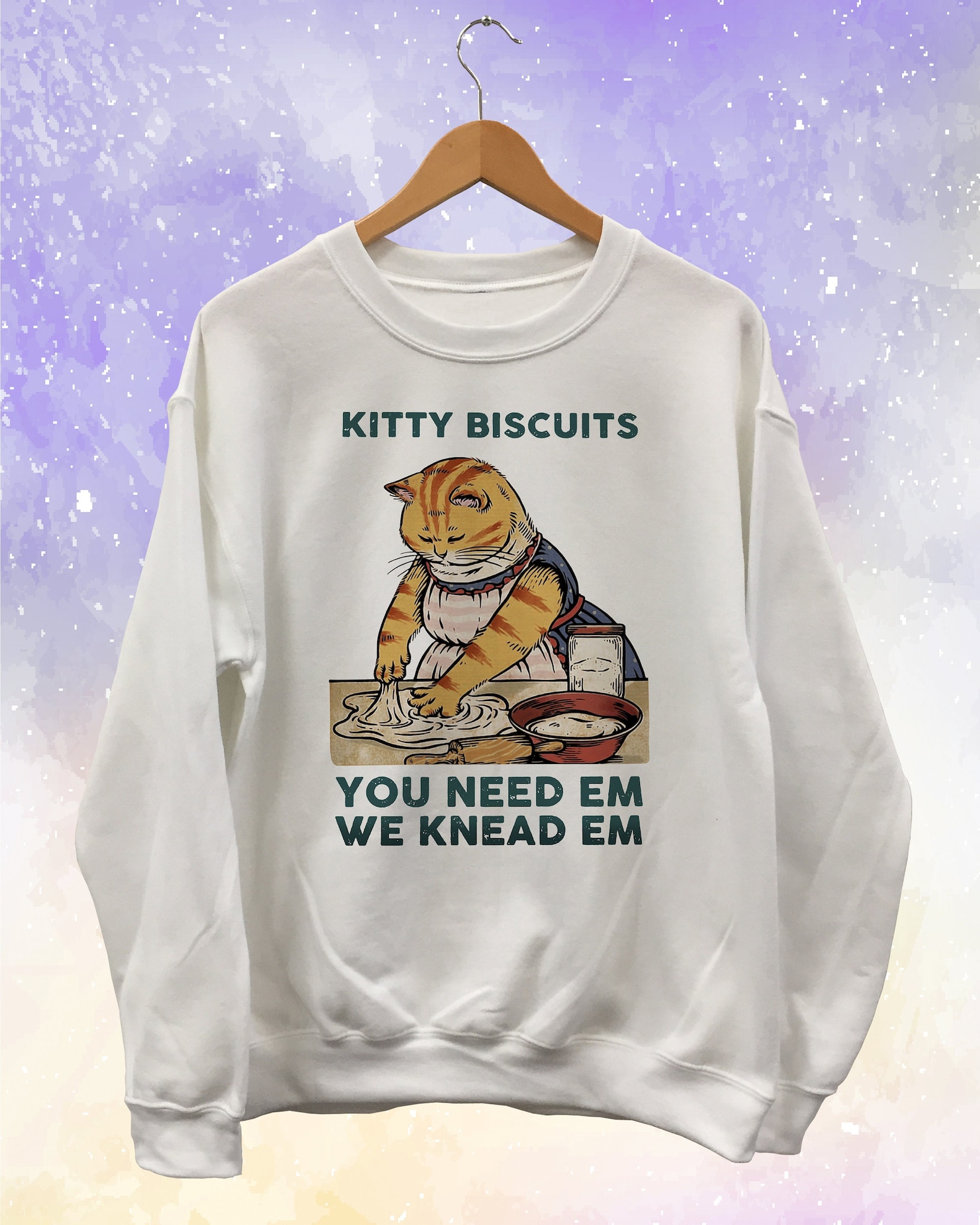 The key was to use a fabric similar in weight and stretch to the screen-printed design. The screen-printed design was on an 8 oz, 50/50 cotton/poly sweatshirt fabric. The organic cotton sweatshirt is 9 oz, 100% organic cotton. I didn't want to use bamboo or anything with spandex because that would be too different.
Another option for fabric could have been Birch Organic fabrics sweatshirt fleece because it is also 9 oz and 100% organic cotton.
Notions
I used Heat 'n Bond Soft Stretch Lite iron-on adhesive to adhere my screen-printed design to my new sweatshirt. This worked well for the most part. It adhered nicely to the back of the screen-printed design but didn't adhere well to the front of the new sweatshirt. I had to constantly return to the iron and repress it.
To stabilize my sweatshirt, I applied Sulky Tear-Easy stabilizer to the back side. The stabilizer was absolutely necessary because my machine would not feed without it. I didn't love cutting away the stabilizer afterward and wish there was a wash away option. I'm not likely to try this again any time soon, so I don't think it's worth exploring other options. The stabilizer worked. That's all that matters.
Sewing Machine Setup
First, I used a walking foot to keep my layers even and to reduce the potential for warbling. I had to set my machine to the slowest setting and painstakingly stitch.
I set the zigzag stitch to 4mm in width and 2mm in length. If I had used a straight stitch or a tighter zigzag stitch, I worry that the stitches would snap.
Because the fabric is knit, I left the edges raw. The zigzag stitch did not cross over the edge, but was 1/16 inch away from the edge.
Conclusions
The project worked marvelously; the best part is how much we love a short-sleeve sweatshirt. No idea why I didn't think of this sooner as a style. The new sweatshirts have been washed repeatedly, and everything still looks great.