I struggle with summer outfits. Namely, I haven't been able to find a style that I can wear to work. I only need to be casually dressed for work, but wearing sneakers, shorts, and a t-shirt is a bit too casual. I don't mind dresses, but I need outfits that don't look bad with sneakers. I was super inspired by this outfit I saw during this year's Me Made May extravaganza!
You can see my version of a basic woven shirt here.
I made the same pants, True Bias Emerson Crop Pants. It took me two test pairs and a frenzy of edits to get the pants to a point where I think they look OK. I, unfortunately, did not follow any rhyme or reason with my edits. These pants weren't easy for me to figure out, but I thought I would do my best to guide you through my changes.
Here's a tracing of the original pattern.
I just went ahead and did a "knock knee" alteration of ½ inch before making my first test pair. I just found this great tutorial on how and why you would want to do this alteration:
The rest of my alterations are the result of frenzy sewing and futzing. I needed to remove little segments of fabric here and there while at the same time not over fit. These are elastic waist, pull-on pants. If you over fit them, then you won't be able to pull them on. Trying to make pants fit when they have a generous amount of ease in the pattern is so hard!
On my front piece, I finally settled on removing a ½-inch from the center front seam but grading it back into the front crotch curve. On my back piece, I removed ½-inch from the side seam and graded it back into the side seam along the hip. Finally, I removed ½-inch from the top center back and graded it down to nothing at the new side seam location.
The back crotch curve and center back seam needed a lot of adjustment. I was sewing and fitting back and forth for hours trying to get this curve just right. I finally settled on adding about ½-inch to the center back and deepening the crotch curve by ½ – ¾".
Finally, I added 6-inches in length. Luckily this pattern is designed that you can add length at the bottom and not somewhere in the middle of the leg. I would suggest making your cropped pants super duper long and then chopping off the length you don't want. I had to try my pants on with every shoe possible to see what length was universally suitable for all my outfits. I was looking for a cropped pant length, not a capri length.
Here's the final version of changes. The original pattern is in grey the final version is in red.
As you can see, there are probably other ways I could have gotten to these same results. I probably would have gotten my edits done quicker if I understood how all my changes altered fit. I just spent hours sewing, pinning, editing until I got things looking good.
I can say now that I might not be a master of fitting pants, but I am a master of pinning and draping blindly on my body. It isn't easy trying to adjust the fit on yourself. I need a body form!
---
Muslin of original pattern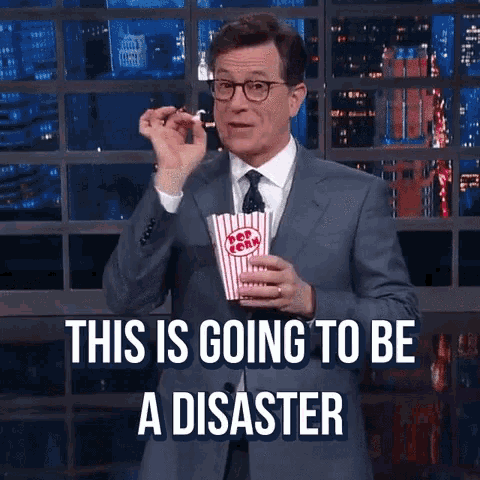 I knew I needed to provide visual evidence of how bad things were if I didn't make any edits to the pattern. Here's proof of a muslin version with zero changes, not even the knocked knee alteration.
Oh heavens! I need to probably delete these photos now.